You have tight foreskin. You're not alone. According to a 1968 study, after age 17, 1% of men still have difficulty retracting their foreskin.
Phimosis isn't a disease. Since so many have it, it could be considered a normal variation. But the only one to judge is you. Do you have pain during sex? Are you afraid your foreskin will get stuck? Is it affecting your confidence? Do you want to experience the "gliding effect"? If so, then you may be able to fix it yourself, in your own home.
How researchers classify phimosis
Just about all medical research for phimosis is in children. By age ten, 50% of boys should be able to retract on their own. In 1993, researchers Kikiros and others studied the treatment of phimosis in boys using steroid creams and daily stretching. They created this classification to describe the cases they were seeing. (Read the paper)
Type 0 – Full retraction, not tight behind glans, or easy retraction, limited only by congenital adhesions to the glans
Type 1 – Full retraction of the foreskin, tight behind the glans
Type 2 – Partial exposure of glans, prepuce (not congenital adhesions) limiting factor
Type 3 – Partial retraction, the meatus just visible
Type 4 – Slight retraction, but some distance remains between the tip and glans, that is neither meatus nor glans can be exposed
Type 5 – Absolutely no retraction is possible
My diagrams
There are very few diagrams of phimosis cases that people can point to and say "Hey, that's me!" I slapped together these tasteful pictures for you, based on photos that men posted on the Internet. I hope they are a helpful reminder that you are not alone.
Type 1: Tight behind glans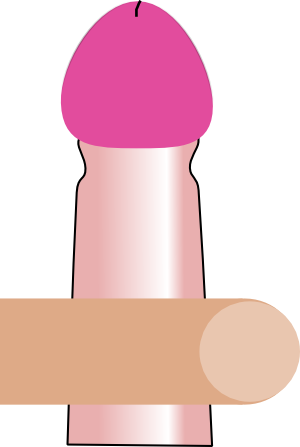 You can retract completely over the glans, but then it's a struggle to get it back in place. You have to pinch the glans to get the swelling down, and painfully lift the skin back over it.
You're afraid of it happening, and so you tend to avoid sex or even relationships that might lead to it.
Type 2: Partial retraction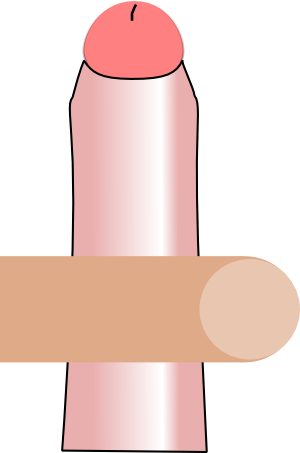 You can retract a little but it won't fit over the corona (thickest part) of the glans. Sex may be painful, though a condom can help.
Type 3: Meatus just visible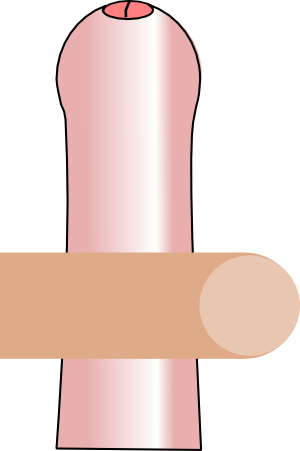 You can pull it back a little and see the meatus (me-AY-tus, the urinary slit) of the glans. But it's too tight to go any further.
Since it stretches very little, sex isn't painful, but is isn't mind-blowing either. While the glans is not nearly as sensitive as the foreskin, its stimulation would add a new dimension to your sexual experience.
Type 5: No retraction (pinhole)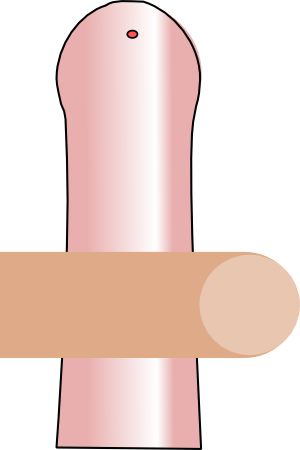 When you pull it back, everything just stretches down. The opening doesn't enlarge at all. You might be able to see a tiny bit of what's underneath, or it might be lost in the skin folds.
This is what I have (pics). Despite appearances, the only negative effect is that I can't get enough stimulation from intercourse alone.
Persistent Acroposthion (Type 4?)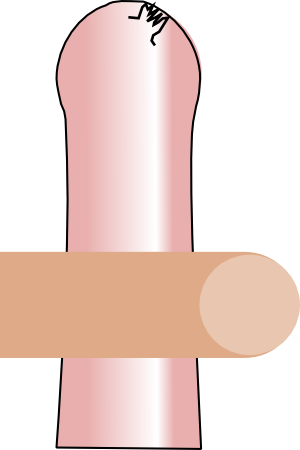 When soft, many men have an acroposthion (where the foreskin bunches together). It usually unfolds easily when stretched. However, with any of the above, you might have some folds of skin that never stretch out. Here is an example of it in the no-retraction case.
The acroposthion might be on top, underneath, or anywhere. It depends on the length of your frenulum, which you will have to stretch as well.
What do I do?
Read the guide. Many men can solve tight foreskin with consistent, daily stretching. If you can fit two fingers in, then you can pull it apart for as little as 10 minutes a day. More stubborn cases will need something you can wear for a few hours at a time, like a flesh tunnel.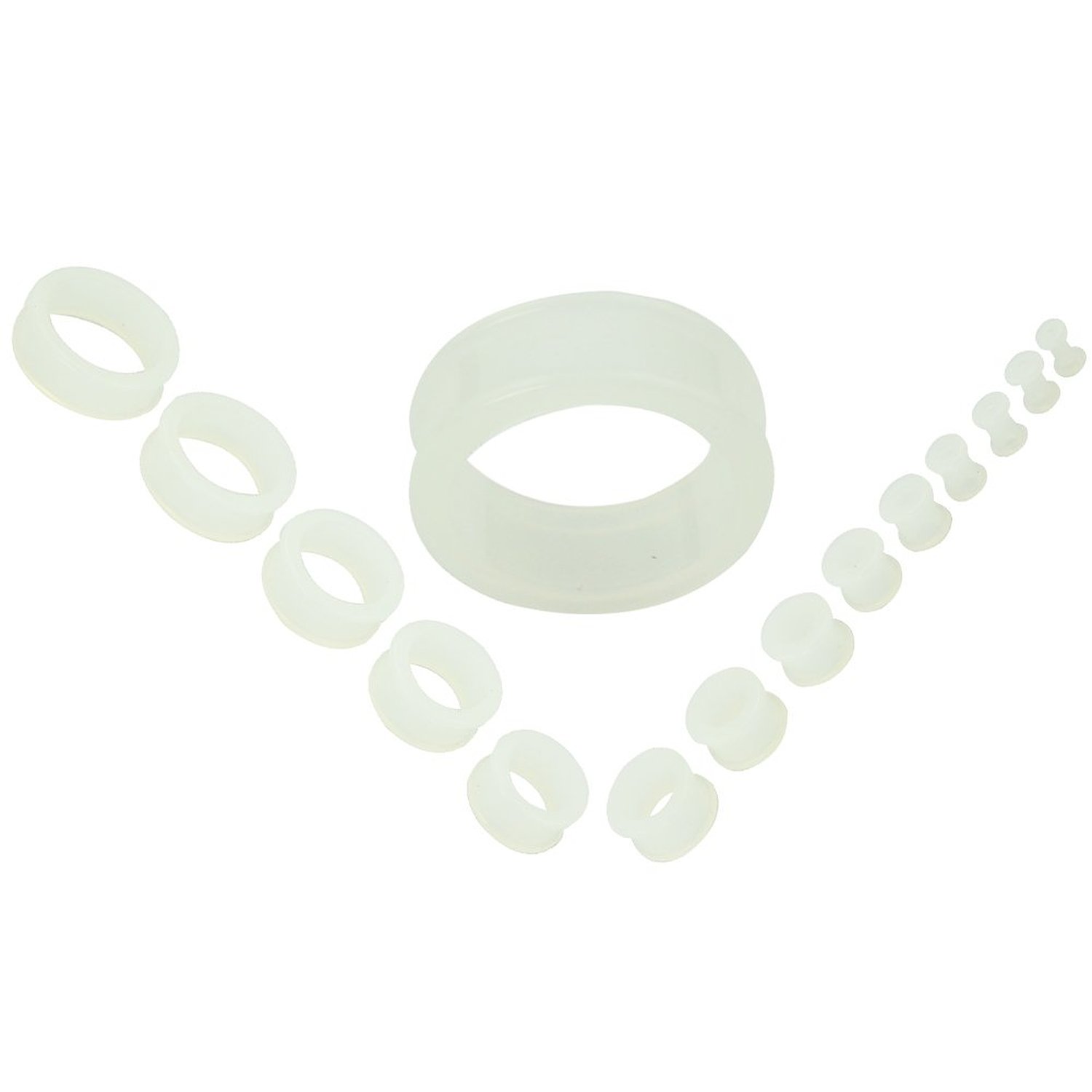 You will have to find a way to reach in and stretch the tightest part. It may take some ingenuity. There is no one method that works for all. Some men have built their own devices out of molding plastic. I'm constructing tiny plugs from Q-Tips and PTFE tape.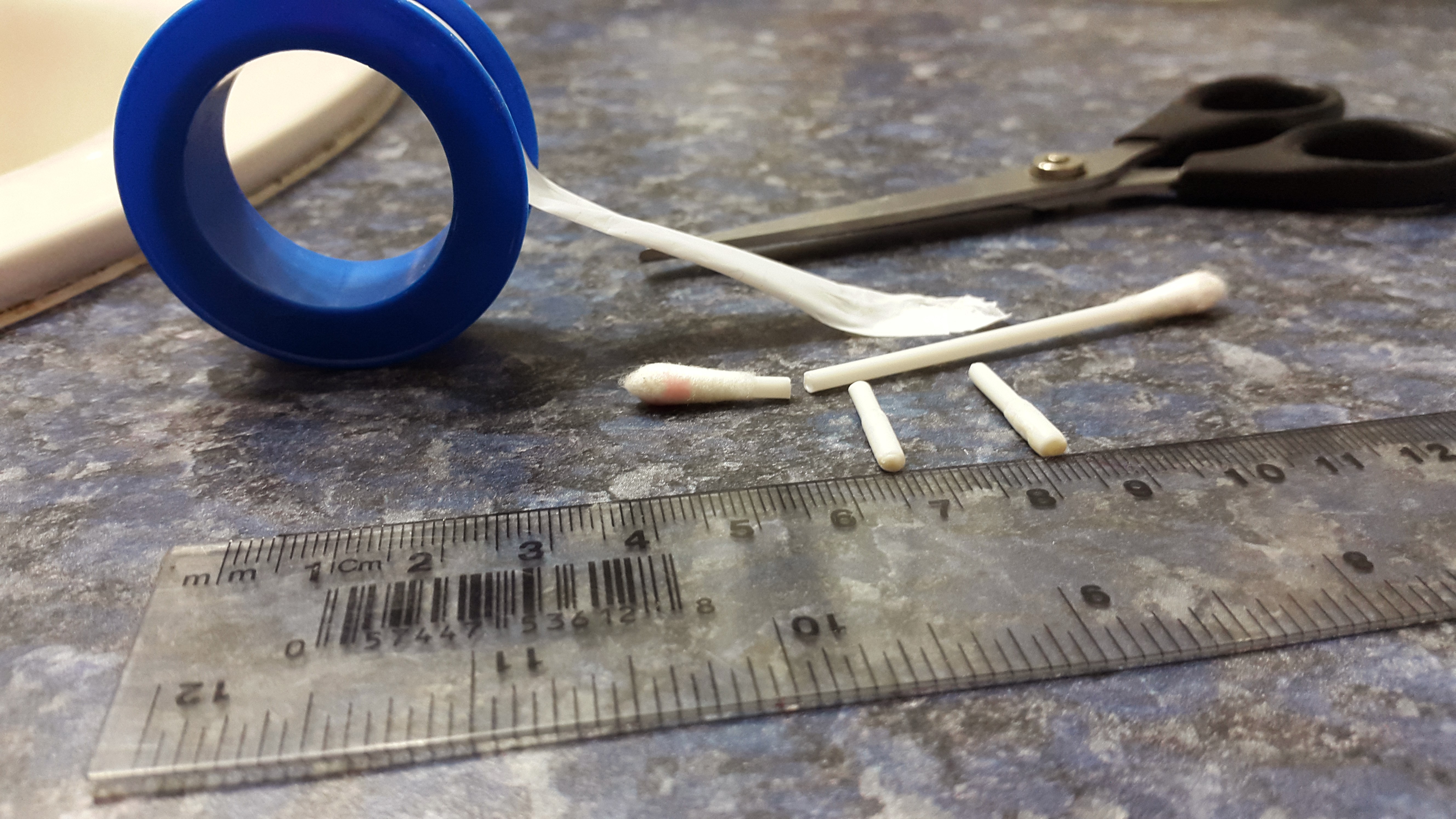 Your doctor can prescribe betamethasone cream to help progress faster. It will make the skin more loose.
Surgery
Some men do not have the time or patience to stretch. Not everyone has the ability to find or invent stretching tools and use them every day. For them, surgery is a last-resort option.
Partial surgeries such as preputioplasty or dorsal slit often fail and patients keep returning to the gurney to fix problems. In 2003, a small study of 23 children showed a 64% satisfaction rate. In Canada, no surgeon is willing to do one, and if they did, you would have to pay out of your pocket.
As a last resort, you can get a circumcision. Personally, having just discovered what a foreskin can do, I'm going to do everything I can to keep it. But many who have been circumcised couldn't be happier and wish they'd done it sooner. Here's one story from a fellow Canadian.
On the other hand, this hardcore porn also makes some persuasive points.
Did I get it right? How does phimosis affect you? Let me know in the comments.
Follow me on Twitter for humour and instant updates on the status of my penis. @PhimosisJourney